Pro Fitness Facility
Welcome to Pro Fitness — Your Premier Gym in Warwick, Rhode Island
Our Facility
At Pro Fitness in Warwick, RI, we are committed to being the leading fitness facility in the area, offering a wide range of services and amenities to support your health and wellness journey. Our gym is designed to cater to individuals of all fitness levels, from beginners looking to start their fitness journey to seasoned athletes aiming to enhance their performance. Whether you're a beginner or an experienced athlete, our gym has everything you need to achieve your fitness goals and maintain a healthy lifestyle.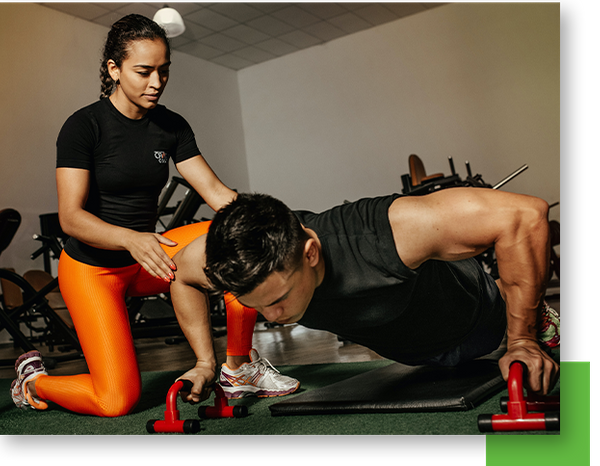 Personal Training
For those who prefer more personalized guidance, our certified personal trainers are available to work with you one-on-one. They will design tailored training programs to suit your specific goals, provide motivation, and ensure you reach your full potential. Our trainers offer guidance, motivation, and expertise to help clients achieve optimal results.

24/7 Access and Enhanced Security
We understand that life can be busy and unpredictable. That's why we offer 24/7 access to our gym, allowing you to work out whenever it's most convenient for you. Our facility is equipped with enhanced security features, ensuring your safety and peace of mind throughout your workouts.

State-of-the-Art Equipment
At Pro Fitness, we believe that quality equipment is essential for achieving optimal results. We take pride in providing our members with the best equipment available. Our gym is equipped with state-of-the-art cardio machines, strength training equipment, and free weights to help you perform at your best. No matter your fitness goals, our equipment is designed to support you on your journey.
Explore our facility to see how we can help you perform your best and reach your fitness goals efficiently.

Thriving Community
Pro Fitness is not just a gym; it's a community of like-minded individuals who share a passion for health and well-being. Our friendly and supportive environment creates a welcoming atmosphere where you can connect with others, find workout buddies, and receive encouragement. We believe that the power of community can greatly enhance your fitness journey, making it enjoyable and inspiring.

Juice Bar
After an intense workout, our onsite juice bar is the perfect place to replenish and refuel. Our menu offers a variety of delicious and nutritious options to help you recharge and support your post-workout recovery.
Get Started With Pro Fitness Today
Join Pro Fitness in Warwick, RI, and experience the ultimate fitness journey. We are dedicated to helping you become the best version of yourself. By providing top-notch facilities, expert guidance, a supportive community, and a wide range of services Pro Fitness is committed to catering to your health and wellness needs.
Ready to take the first step towards a healthier lifestyle? Contact our team to learn more about our membership options, or stop by our facility to see everything Pro Fitness has to offer.
We can't wait to join you on your fitness journey!